06-06-2018, 01:21 PM (This post was last modified: 06-07-2018, 01:04 PM by GamerInGeorgia.)
There is a saying: "A picture is worth a thousand words." But what if the picture is made of words? That is the theme this time around. Use words to make a picture. Here are some examples of using words to make art:
Spoiler
A pug made up of the word 'pug':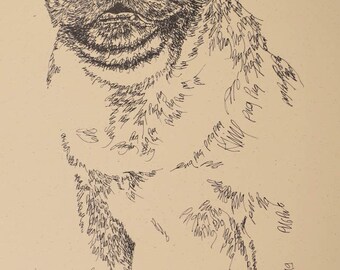 Here are the rules:
1. The word(s) must be relevant to the piece of art.
2. The words must be able to be seen. They can be small, but one should be able to see them if they zoom in.
3. It's okay if the words overlap each other (i.e. to help with shading), but don't make it too unreadable.
4. You are not limited to any one color. Your words can be multi-colored (as in the first example).
5. The whole drawing must be made of words, but you can use white space.
The deadline is
June 26, 2018
. Good luck and have fun!