01-01-2019, 12:15 PM (This post was last modified: 02-12-2019, 10:21 PM by RevampedSpider. Edit Reason: No longer on hiatus )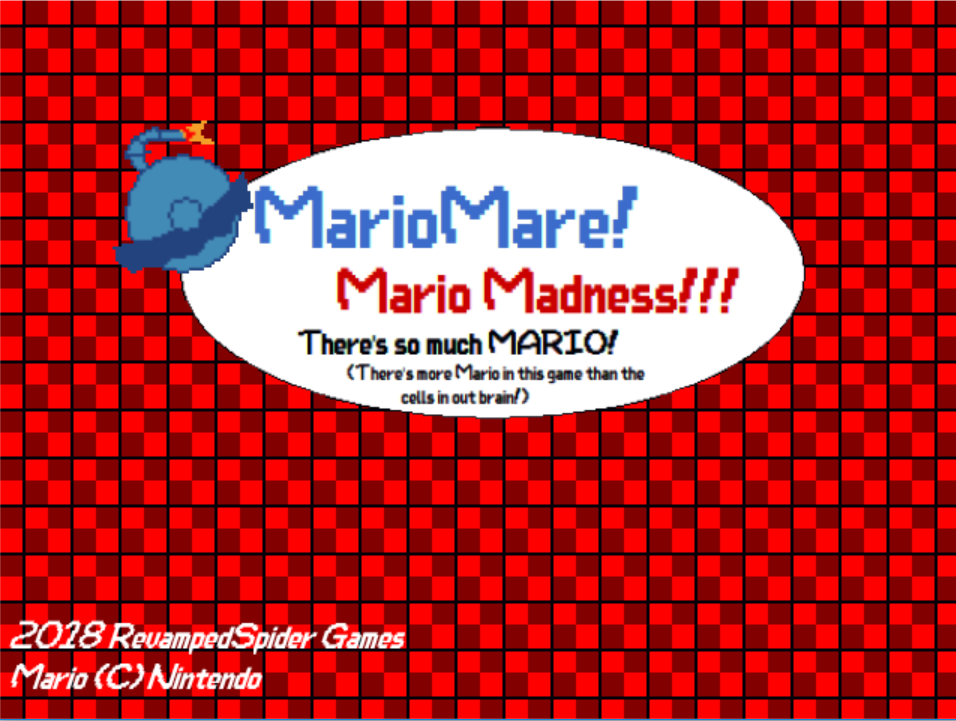 You may be wondering, what is MarioMare? Why is the name so stupid? Well, I decided (after looking at sprite sheets on MFGG) to make a game that's WarioWare, but what if Mario was the star instead?
The game's story involves Mario going fir a stroll, and all of a sudden he catches a glimpse of a poster advertising WarioWare Gold. Inspired, Mario wonders what it would be like if he was the star instead.
I released a demo on the mainsite 2-3 days ago, It is endless and has only 4 microgames at the moment, as I wanted to get a game out before 2018. Here is the link:
https://mfgg.net/index.php?act=resdb&par...2&id=35123
Huh? I didn't answer why the title is stupid? Uh, gotta go!