05-01-2018, 12:44 PM (This post was last modified: 05-16-2018, 02:26 PM by Cruise Elroy.)
Time for a Mario history lesson! When Wario was initally being developed as a character, the first thing Nintendo settled on was his name. It wasn't just a simple flip of the "M," however, since the name actually is derived from the Japanese word "warui," which means "bad" in English (so Wario literally means "bad Mario"). The same case is for Waluigi and Boshi: Waluigi's name is a combination of "warui" and "Luigi," and Washi (which is what Boshi is called on the other side of the pond) comes from "warui" and "Yoshi."
So, what does this have to do with anything? It has to do with
you,
my good friend! You see, the theme of this next art competition is:
Warui-fication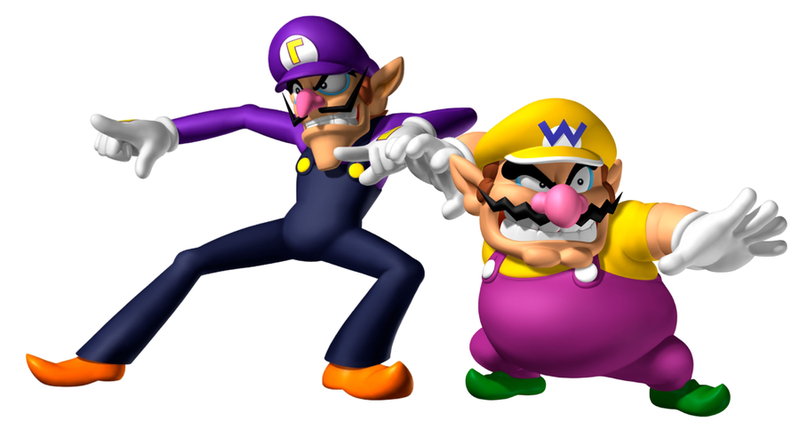 Your goal is to design a new doppelganger of
any
already existing Mario character. You could make a Watoad, for all I care! You just can't make evil clones of Mario, Luigi, or Yoshi since they already exist.
If you need a bit of a boost, here's a few tips:
Try exaggerating some of the qualities the character already has.

For example, Mario is a little pudgy, so Wario is much more fat and stumpy. Luigi's a little taller than his brother, so Waluigi is much taller and skinnier by comparison.

While it is entirely possible to do this with a bad guy,

I think it'll probably be easier to warui-fy someone who is more on the good side of things

(or at least not explicitly evil, such as an NPC Mario can talk to).


No need to make these designs overly serious!

After all, Wario and Waluigi are more silly as evil counterparts than they are as beings of pure evil.

As usual, the deadline is two weeks from now, so be sure to get your entries in by May 15th, 2018. Good luck, and I look forward to seeing what you make!